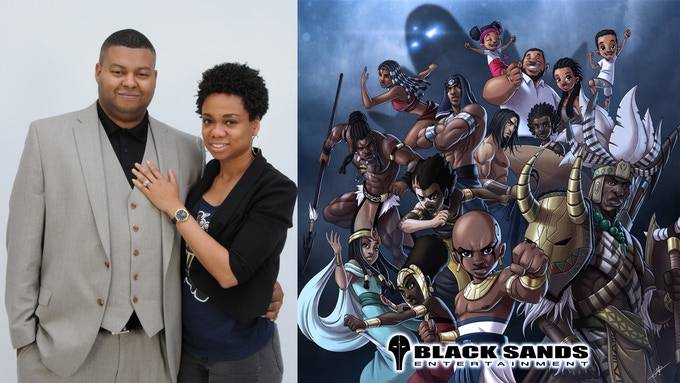 Black Sands Entertainment brings the most powerful and inclusive content for African-American youth and students across the nation. If you ever met us personally, you know that we are impacting lives everyday with bold stories about history BEFORE slavery and stories of excellence in life that are typically ignored by the mainstream industry that tends to keep it safe on their content.
The founders, Manuel and Geiszel Godoy, are excited to work with you. Below is a video about our achievements and our social impact. If you prefer industry reviews, here is an article from Publisher's Weekly highlighting our success to date.
NEED OUR AWARD-WINNING BOOKS?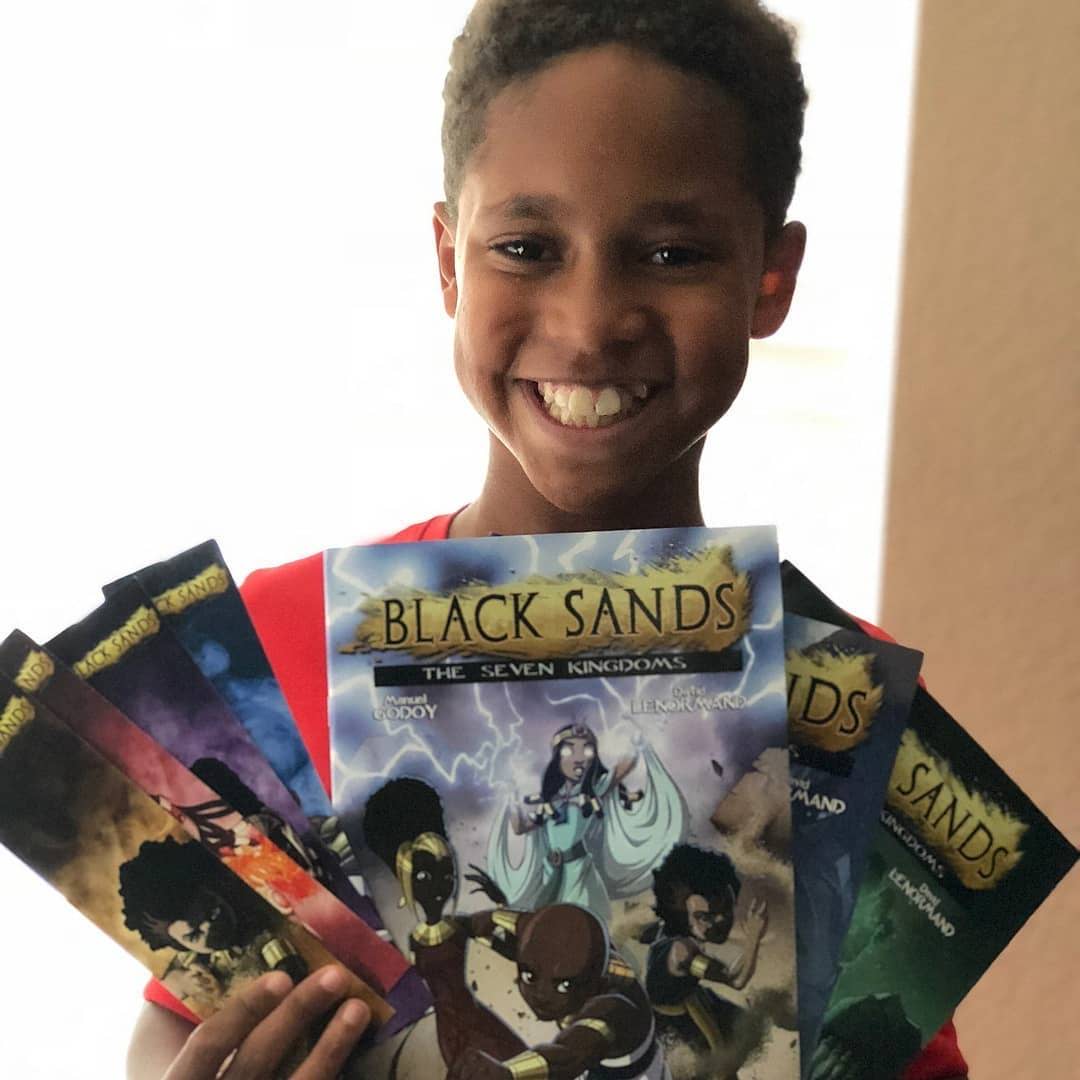 CHECK OUT THIS COLLECTION (40% Discount on bulk)
Sons of Nibiru - MSRP $12.00
YA - Novella Perfect Bound - Sci-fi / Mythology
Sword of the Free - MSRP $15.00
YA - Graphic Novel Saddle-Stitched - Historical / Action / Cultural
Black Sands, The Seven Kingdoms - MSRP $10.00 per issue
5th Grade and above - Comics Saddle-Switched - Historical / Superheroes
Kaiden The Great - MSRP $17.00
4th to 5th Grade - Light Novel Perfect Bound - Mystery / Special Needs / Inspirational
Brazilian Culture Exchange - MSRP $12.00
3rd and 4th Grade - Chapter Book Perfect Bound - Academic / Historical / Social Studies / Common Core
World Traveling Coloring Books - MSRP $12.00
1st through 5th Grade - Coloring Book Perfect Bound - Art / Social Studies / Activity Book
Mori's Family Adventures - MSRP $15.00
PreK and Kindergarten - Picture Book Hardcover - Inclusion / Social Studies
and more to come...
All Bulk orders will receive a 40% discount. To qualify, an order must have a minimum of 20 copies per title. To find out how you can get our books in your school, call or email us with the contact forms below. If using email, give us a time we can reach you for a call to walk you through the process as easily as possible.
CALL: (205) 693-8046